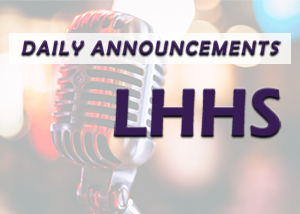 Acoustic Knights
National Honor Society presents Acoustic Knight! Acoustic Knight is a showcase of all the talented performers at LHHS. Come enjoy an exciting night of performances by your most creative, imaginative, and entertaining LHHS knights! Acoustic Knight is Wednesday, October 19th 6:00pm – 9:00pm in the Little Theater. Tickets are $3 presale and $5 at the door.
Mon Oct 03 12:00 AM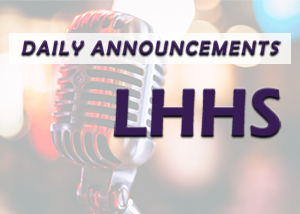 Chance to win a FREE homecoming ticket
Are you asking someone to homecoming? Take a picture of your proposal and send it to @LHHSSENIOR23 Instagram page to win a free homecoming ticket.
Mon Oct 03 12:00 AM